Twitter
Info Snip Hathaway Noa VA Nozomu Sasaki Comments on Gundam Hathaway Anime's Voice Cast Change
Following the announcement on the official website for Mobile Suit Gundam Hathaway that all of the main voice cast members will be changed from the previously released materials, Nozomu Sasaki soon posted his thoughts on the situation on his official Twitter. The 53-year-old voice actor voiced the title character Hathaway Noa for the first time in…
Info Snip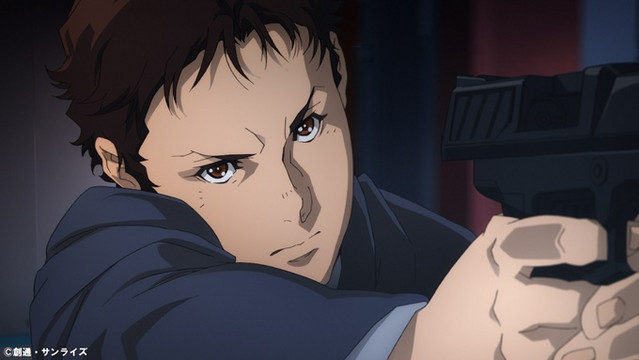 Following the announcement on the official website for Mobile Suit Gundam Hathaway that all of the main voice cast members will be changed from the previously released materials, Nozomu Sasaki soon posted his thoughts on the situation on his official Twitter. The 53-year-old voice actor voiced the title character Hathaway Noa for the first time in the 1988 film Mobile Suit Gundam Char's Counterattack, and has voiced the character for various games since then, including the Super Robot Wars series.
---
1. "This is my personal opinion. We, voice actors, don't own roles. No matter how long you play, no matter how popular they become, the characters don't belong to voice actors. We can exist as voice actors only when we are asked by the creators, 'We want you to play this role.' Most of the time, this is such s passive job."
【記・佐々木望】1 私見です。私たち声優は役を所有しません。どれほど長く演じてもどれほど人気を得た作品でもキャラクターは声優のものではありません。作り手のかたから「この役を演じてほしい」と求められてはじめて私たちは声優として存在できる、ほとんどの場合はそのような受け身の仕事です。

— 佐々木望 Nozomu SASAKI (@nozomu_s_staff) March 17, 2020
2. "So, we are often offered an opportunity to play the same role, but sometimes we are not. Still, when I perform in front of the microphone, I have experienced many moments that the sense of unity between the role and myself penetrated my body. That's the moment when we can get close to the role more than anyone else."
【記・佐々木望】2 承前)だから、同じ役を演じる機会をいただけることも多くありますが、時にそうでないこともあります。それでも、マイクの前で演じるとき、役と自分が一体になったような感覚が体を貫く一瞬を幾度も経験します。私たちが他の誰よりもその役に寄り添える瞬間です。

— 佐々木望 Nozomu SASAKI (@nozomu_s_staff) March 17, 2020
3. "I think the best reward given to a performer is to be able to experience such a feeling of bliss. Voice actors are in a position to be chosen, but it is a happy occupation that we can play a role in voice recording, which is our favorite thing to do, and stand in front of the fans at the event to represent the work."
【記・佐々木望】3 承前)そのような至福の感覚をこの身で味わえることが、演技者に与えられる最上の褒美だと思っています。声優は選ばれる立場ではありますが、収録では役を演じるという好きなことができて、イベント等では作品を代表してファンの皆さまの前に立たせていただける、幸せな職業です。

— 佐々木望 Nozomu SASAKI (@nozomu_s_staff) March 17, 2020
4. "But, to be honest, I am feeling so lonely! Thank you for loving Hathaway since 'Char's Counterattack.' Please keep watching over him. I would like to express my heartfelt gratitude to all of you for your kind words and thoughts. I would appreciate your continued support!"
【記・佐々木望】4 承前)とはいえ、寂しいなあというのは正直なところなんですけどね! 「逆襲のシャア」からずっとハサウェイを愛してくださってありがとうございます。これからもハサウェイを見守ってください。皆さまのお気持ちとお言葉に心から感謝します。今後ともよろしくお願いします!

— 佐々木望 Nozomu SASAKI (@nozomu_s_staff) March 17, 2020

Real Life. Real News. Real Voices

Contribute To MediaWatch.Website

Tell Us What You Want!
---
The first part of the trilogy anime film project based on Yoshiyuki Tomino's Mobile Suit Gundam: Senkou no Hathaway / Hathaway's Flash novel is currently set to be released in Japan on July 23, 2020. The new main voice cast members and the theme song performer will be revealed in a live-streaming program to be steamed on the Gundam official YouTube channel's YouTube LIVE at 22:00 on March 24 (JST).
 Teaser trailer:
---
Source: Nozomu Sasaki official Twitter
(c) Sotsu, Sunrise

Subscribe to the MediaWatch.Website newsletter
We hate SPAM and promise to keep your email address safe